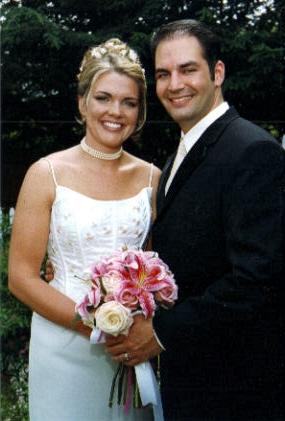 Your Ceremony Will Be
Personalized, customized, and coordinated with great care and attention to detail
PLANNING:
I would suggest a meeting that could be at my home or any location that is best for you.
If you like we could even have a phone consultation.
At this meeting we can talk about exactly what you want and need and go over the library of information I have so that we can customize your wedding ceremony script.

The library I have includes many ideas for all the parts of a wedding
ceremony including vows, readings and special ceremonies like The
Sand Ceremony, Lighting of the Unity Candle, Rose Ceremony etc. etc.

After this meeting I will send you specific information to help us
perfect a script that you approve of.
This information will be clear, detailed and organized.
Creating a script is especially important and unique to my service.
You might have many changes before the final wedding script is
drafted...and that is just fine...because your wedding ceremony
should reflect exactly what you want it to be.

An agreement confirming your wedding date, time and location will
be available at this meeting.
We can have as many meetings as you like.

REHEARSAL:
A wedding rehearsal should put your mind at ease so that you will
know exactly what to expect before, during and after your wedding
ceremony.

Usually the rehearsal is held at the wedding venue a day or two before
the wedding date. However you could have your rehearsal anytime and
any place before the wedding.

At the rehearsal we can practice the wedding processional, recessional,
all the components of the ceremony itself and any special details
that you want included in your wedding ceremony.

I cannot officiate your wedding ceremony without your marriage license
so I will ask you to please give it to me at your rehearsal unless we
have made other plans.

YOUR WEDDING DAY:
I will arrive about 20 minutes before your wedding ceremony begins and
check with you both to see if there are any last minute changes.

My attire is a black robe unless you have requested otherwise.

VOW RENEWAL :
Maybe you eloped and never had the wedding of your dreams...
I would be honored to make your dreams come true with a perfect and personal vow renewal ceremony.

Whether you are celebrating your five-year anniversary or your fiftieth,
vow renewals offer a wonderful way to share your love with friends and family.